Commercial Electric Water Heaters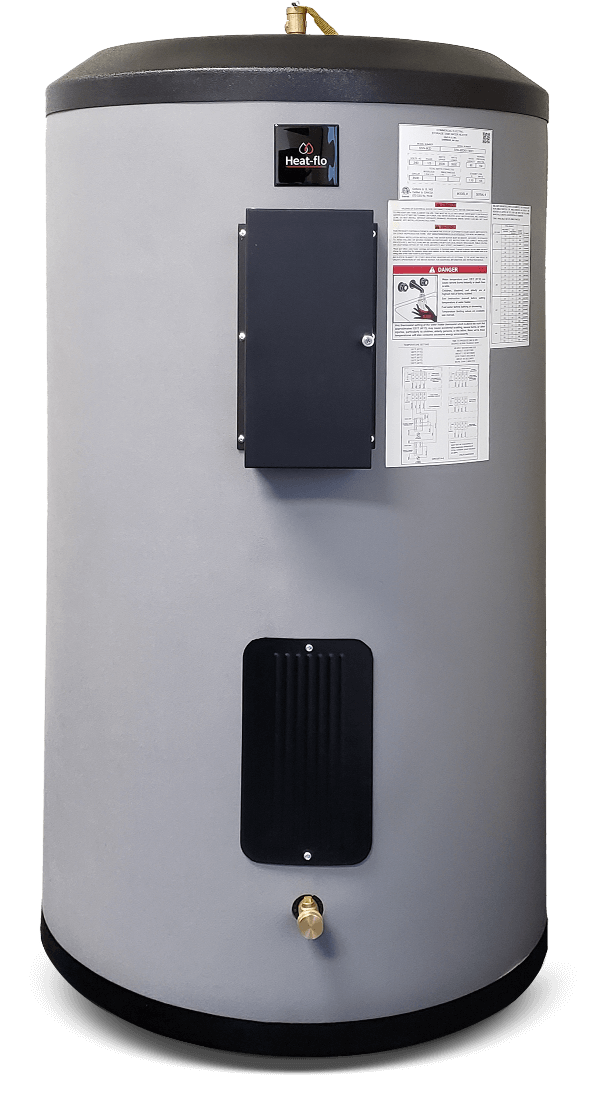 Heat-flo's Commercial Electric Water Heaters are made with quality 316L stainless steel materials that provide a long tank life, abundant hot water, and low operating costs. Units are offered in 10 to 119-gallon capacities that are lightweight and durable, easy to install, and are sure to fit the needs of your customers.
QUALITY DESIGN & CONSTRUCTION
Tanks are all stainless steel construction, including cold water dip tube.
Low watt density elements provide more surface area and less scale buildup.
R-16+ tank insulation meets or exceeds the requirements of the U.S. Department of Energy and ASHRAE.
EASY INSTALLATION
All water connections are on top for a neat, quick, and clean installation.
All units are shipped ready for installation:
» Brass drain valve and relief valve factory installed and tested.
» Top inlet and outlet supplied with dielectric unions and 3/4" x 4" type L copper leader for easy sweat or press connections.
Top mounted electrical junction box.
COMMERCIAL
Models available in 10 to 119-gallon capacities.
3-Year Commercial Warranty & Limited Residential Warranty.
Units are fully convertible wattages/voltages and phase with simple conversion kits