Upcoming Tradeshow: AHR EXPO 2020 in Orlando, February 3-5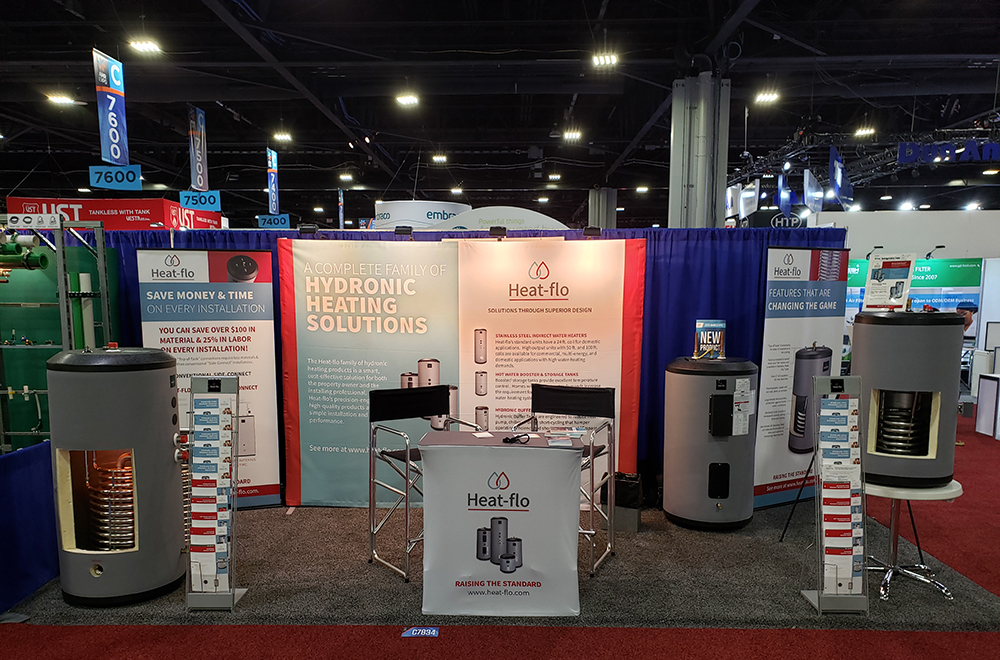 Heat-flo will be in Sunny Orlando for the 2020 AHR Expo Tradeshow, happening February 3-5.
2019 brought us many exciting changes, a new product line for starters. Come by Booth 2490 to see our all new line of Stainless Steel Electric Commercial and Light Commercial Water Heaters. While visiting us at booth 2490 be sure to congratulate Guy Woollard on his promotion to National Sales Manager.
At Heat-flo we are Raising the Standard once again. Heat-flo, Inc. has always produced high quality Indirect Water Heaters. In 2019 we took steps to put some tangible strength behind our words. We are proud to announce we are ISO 9001:2015 certified, something we wanted for ourselves and our loyal customers. Stop by Booth 2490 and find out what this change means for you.